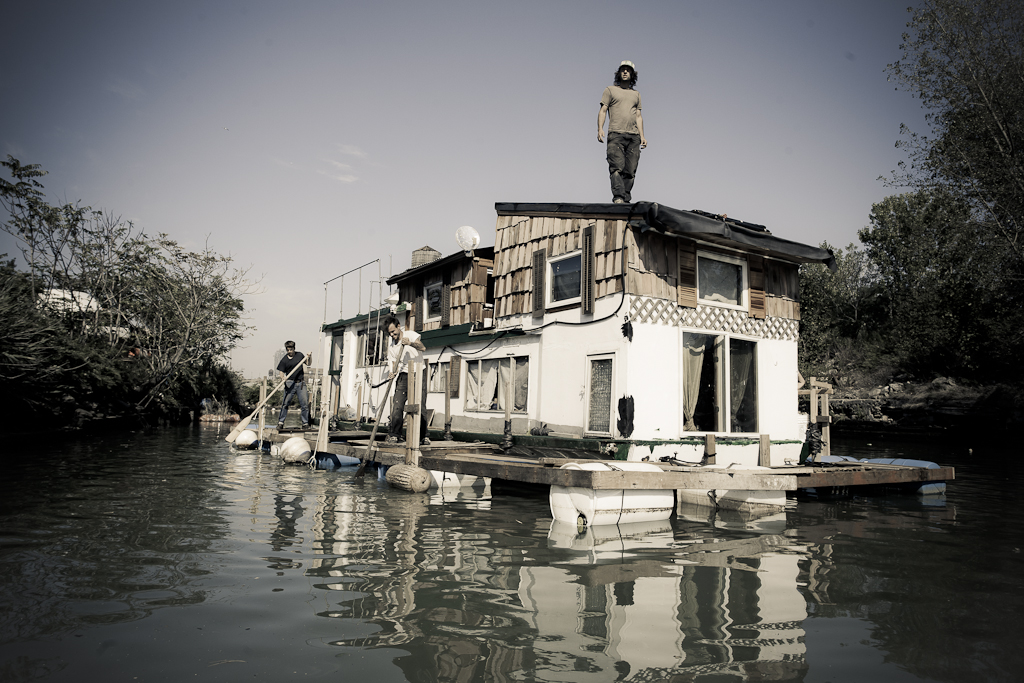 Jerko, the Water Vaccuum is a converted house boat that is outfitted with a floating wetland to clean the toxic gowanus canal which was recently designed as a super fund site.
from Columbia Water Center:
According to the EPA, the Gowanus Canal was "the repository of untreated industrial wastes, raw sewage, and surface water runoff for decades, causing it to become one of New York's most polluted waterways" and that
"Numerous sampling events have shown the sediments in the Gowanus Canal to be contaminated with a variety of pollutants, including polycyclic aromatic hydrocarbons (PAHs), volatile organic contaminants (VOCs), polychlorinated biphenyls (PCBs), pesticides, and metals. PAH concentrations were found to be as high as 45,000 milligrams per kilogram (4.5%) and the contamination was found to traverse the entire length of the canal. Many of the detected contaminants are known carcinogens."
Or, more tersely, "The Canal has been heavily contaminated throughout its existence. No environmental remediation has been undertaken to date."
from Columbia Water Center via Green Home NYC
BROWSE / IN

articles photos
SPEAK / ADD YOUR COMMENT
Comments are moderated.